Gloria Dei is the perfect location for your next celebration, concert, meeting, or event.
Our historic church and sanctuary are available to rent for:
The church seats up to 150 guests and may be rented any day of the week. The church is full air conditioned and wi-fi is available.
Fees: $750 for 6 hours (includes set-up and breakdown time)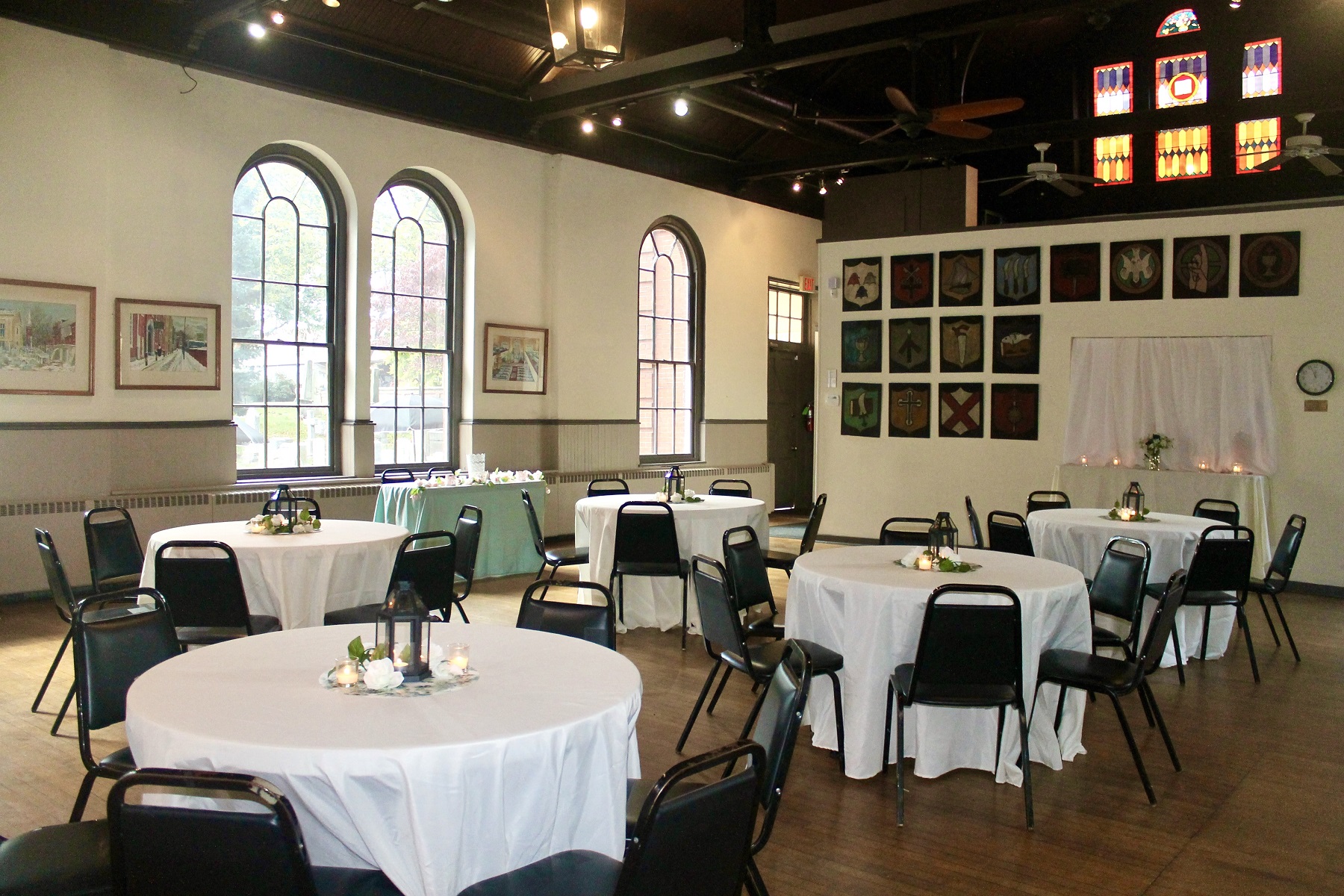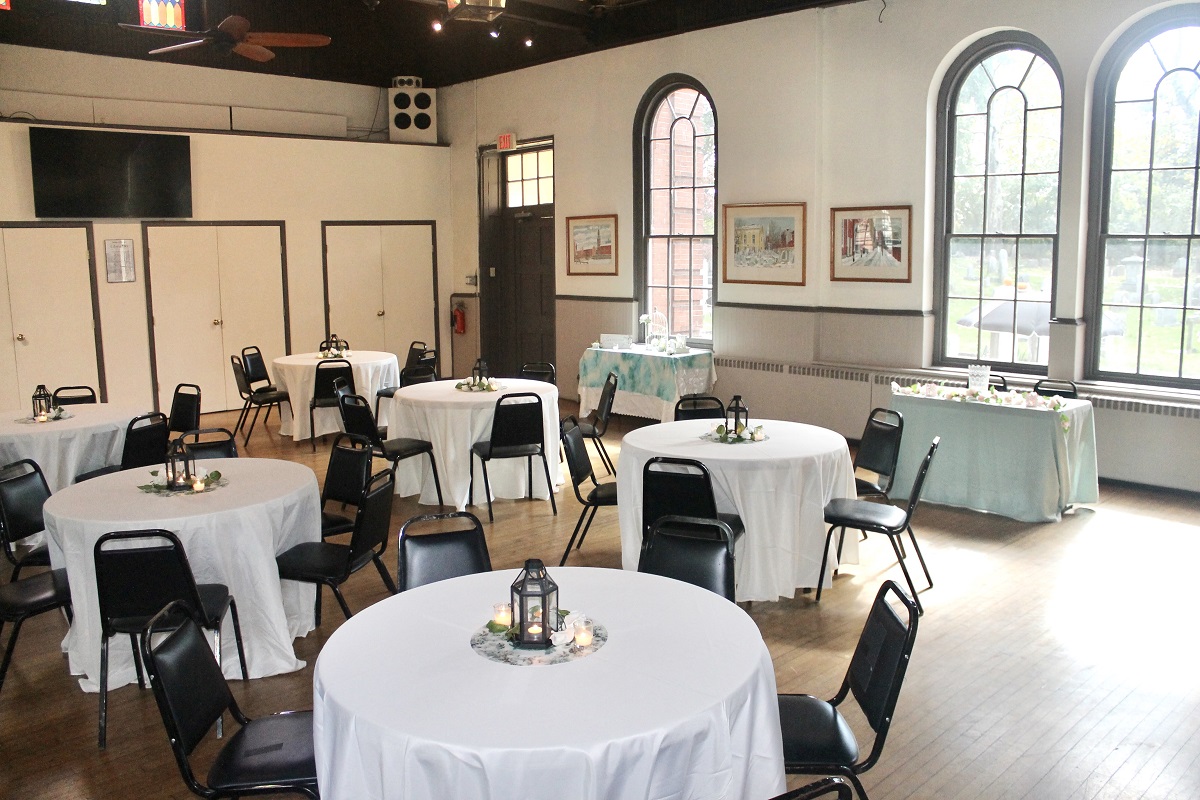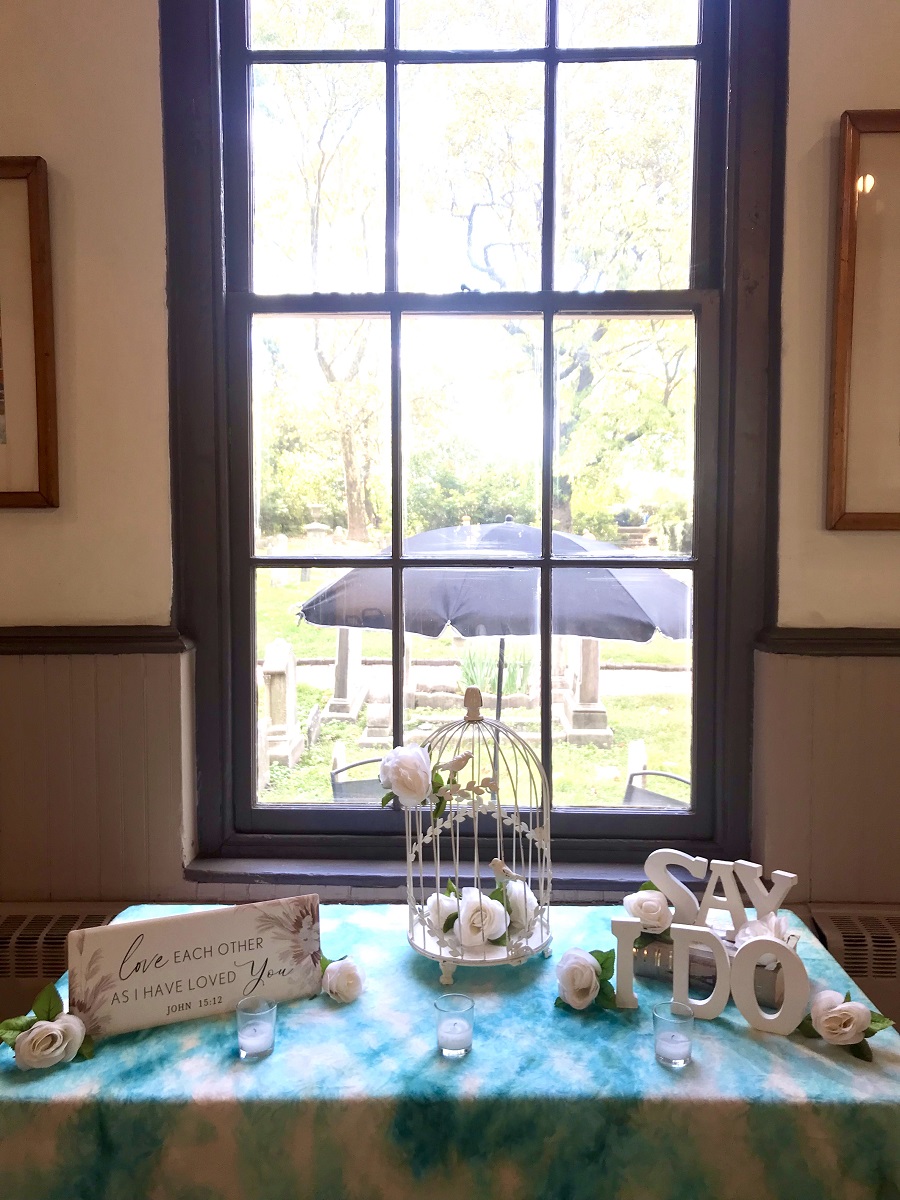 Riverside Hall Amenities:
Use of tables and chairs (additional fee applies for staff to set-up and break-down)
Use of warming/serving kitchen
Air-conditioning
Wi-Fi
Use of Piano
Flexibility to choose your own caterer or food trucks
Flexibility to use your own vendors
Ability to bring your own beverages (liquor requires TIPS or RAMP certified bartender)
Fees:
$600 for a 6 hour rental (includes set-up and breakdown time)
$150 use of additional restrooms in Roak House
Host your next event in historic Riverside Hall, overlooking our beautiful grounds. Large windows provide natural light and our high-ceilings add character to any decor scheme.
Riverside Hall comfortably holds up to 50 guests for a seated event or 75 guests for a standing event.
Riverside Hall is perfect for:
Receptions
Music Events
Birthday Parties
Wedding and Baby Showers
Engagement Parties
Rehearsal Dinners
Weddings
Concerts
Lectures
Networking Events
Corporate or Non-Profit Events
Fundraisers